McKinley Morganfield (1913-04-04 - 04.30.1983), cunoscut sub numele de Muddy Waters, a fost un american de blues muzician, în general, considerat "părintele blues Chicago ". Blues muzicieni Big Bill Morganfield şi Larry "Mud Morganfield" Williams sunt fiii lui. O sursă de inspiraţie majoră pentru British blues explozie în anii 1960, Muddy Waters a fost clasat pe locul # 17 în Rolling Stone lista de revista de 100 cei mai buni artişti ai tuturor timpurilor.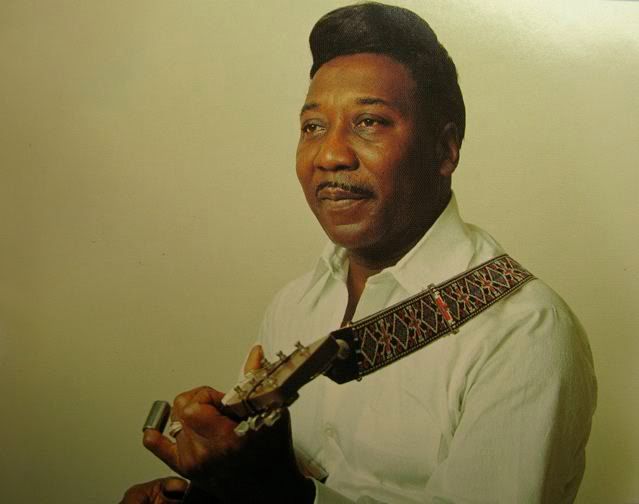 A inceput sa cante la armonica (muzicuta), dar la varsta de 17 ani canta deja la petreceri, la chitara, inspirat fiind de duo-ul Son House si Robert Johnson. In 1940 se muta pentru prima oara la Chicago. A cantat cu Silas Green un an si apoi s-a intors acasa in Mississippi. La inceputul carierei a inregistrat sub conducerea lui Alan Lomax, Down On Stovall's Plantation, in iulie 1942.

In 1943 se intoarce la Chicago cu speranta de a deveni muzician profesionist. Big Bill Broonzy unul dintre celebrii conducatori de trupe de blues din acea perioada l-a ajutat sa intre pe o piata competitiva, acesta cantand in deschidere la spectacolele lui Big Bill.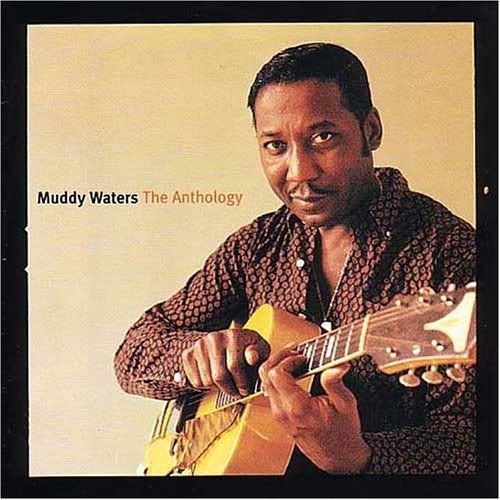 In 1946 a inregistrat cateva melodii pentru  Mayo Williams la Columbia, dar nu au fost lansate atunci. Mai tarziu in acel an a inceput sa inregistreze pentru Aristocrat, o firma noua a fratilor Chess. In 1948 "I Can't Be Satisfied" si "I Feel Like Going Home" au devenit hituri mari si popularitatea lui in cluburi a inceput sa creasca. Curand dupa aceea Aristrocrat si-a schimbat numele in Chess Records si melodia emblema Rollin Stone a lui Muddy a devenit hit.

Rollin Stone

Initial fratii Chess nu i-au permis sa-si aleaga muzicienii, dar Muddy a reusit totusi sa stranga cea mai reusita trupa de blues a anilor '50 si sa scoata hiturile  "Hoochie Coochie Man" (Nr 8 in  R&B charts), "I Just Want to Make Love to You" (Nr 4), si "I'm Ready".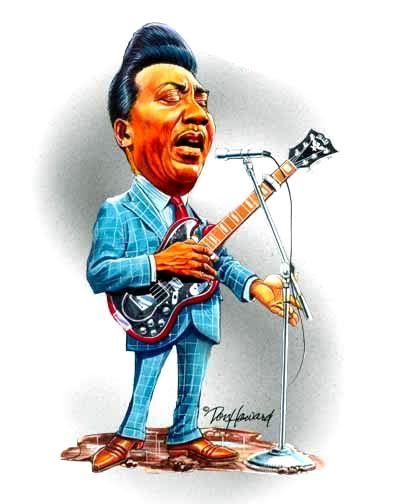 Hoochie Coochie Man 1970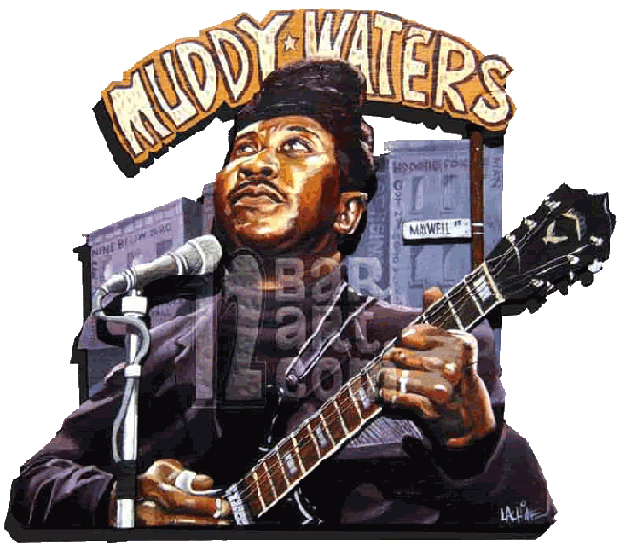 In 1958 Muddy a mers in Anglia si a socat audienta cu chitara sa electrica zgomotoasa si cu stilul de a bate ritmul melodiei. Memorabila in acest sens este reprezentatia sa de la  Newport Jazz Festival din 1960.

Got My Mojo Working Muddy Waters full version newport jazz

In 1967 si-a unit fortele cu Bo Diddley, Little Walter si Howlin' Wolf ca sa inregistreze Super Blues si The Super Super Blues Band perechea de albume de Chess blues standard. In 1972 s-a intors in Anglia ca sa inregistreze The London Muddy Waters Sessions cu Rory Gallagher, Steve Winwood, Rick Grech si Mitch Mitchell.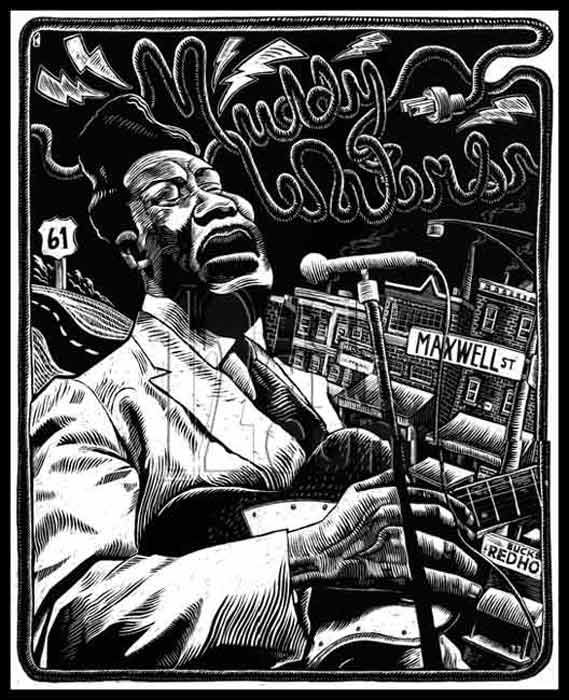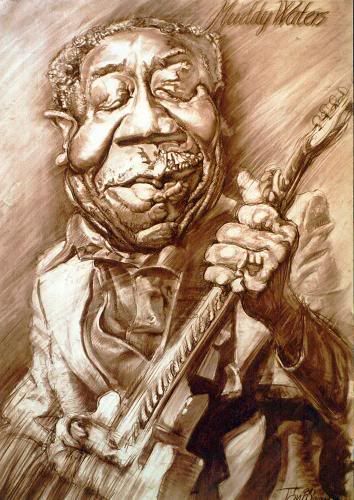 Sunetul de baza la Muddy era Delta blues electric, dar se folosea de microtonuri atat vocal, cat si instrumental, astfel incat reproducerea sau urmarirea cantecelor lui era foarte grea. In 25 noiembrie 1976 participa la concertul de adio al trupei The Band, dupa care s-a facut filmul Ultimul Vals. A cantat Mannish Boy impreuna cu Paul Butterfield la muzicuta.

Mannish Boy

In 1977 semneaza cu casa Blue Sky la interventia lui Johnny Winter si inregistreaza cu acesta albumul Hard Again, in numai 2 zile. Revenirea a continuat si in 1979 cu mult laudatul album  Muddy "Mississippi" Waters Live.
In 1981 canta la Chicago Fest, iar in toamna lui 1982 are loc ultima aparitie publica impreuna cu trupa lui Eric Clapton la un concert in Florida.
Chitara lui Muddy Waters

Pe 30 aprilie 1983 a murit in somn in casa din Westmont, Illinois. La inmormantarea sa din Restvale Cemetery in Alsip, Illinois a fost o mare de oameni, fani si bluesmani, care i-au adus omagiul celui care a fost maestrul notelor muzicale corecte si care a avuit o mare contributie la dezvoltarea muzicii in America, dupa cum spunea B B King.

Muddy Waters & Johnny Winter - Going Down Slow